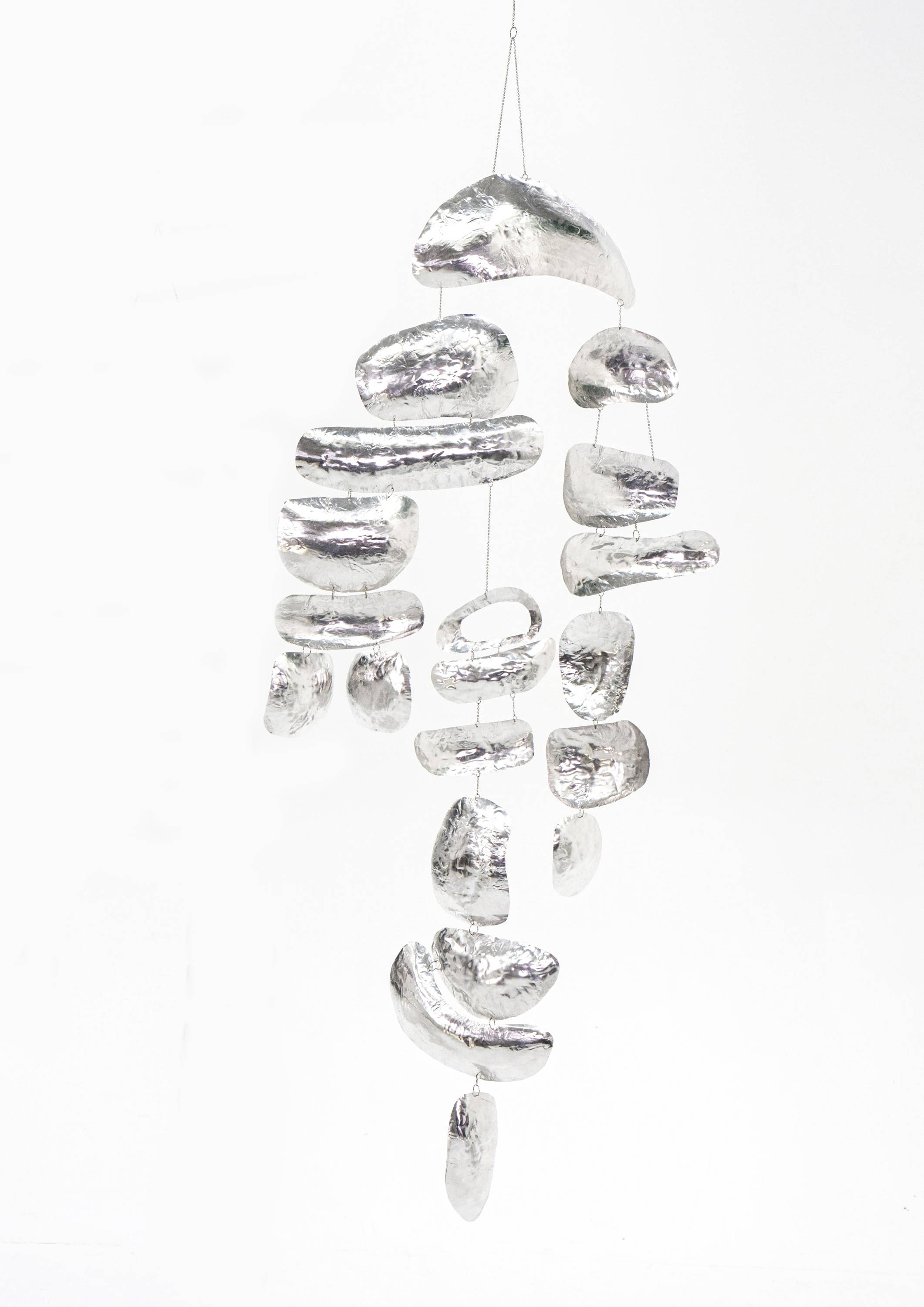 SILVER MOBILE BY BREGJE SLIEPENBEEK
A new collaboration with female artist Bregje Sliepenbeek featuring the Silver Mobile. Every piece is unique and made in her atelier in Amsterdam. The manufacturing process and a high appreciation for the crafts are important in Bregje's work. A trance-like state of mind, a sensitive discourse with material, endless repetition.⁠ She is interested in shifting the properties of a material, treating her material of choice with a tactile approach, transforming solid metal into liquid and moving objects.⁠ The objects are never fixed but in transition, they respond to light and movement by air currents.⁠
If you're interested in buying an object from Bregje, please email Rademakers Gallery: info@rademakersgallery.com and they'll assist you further.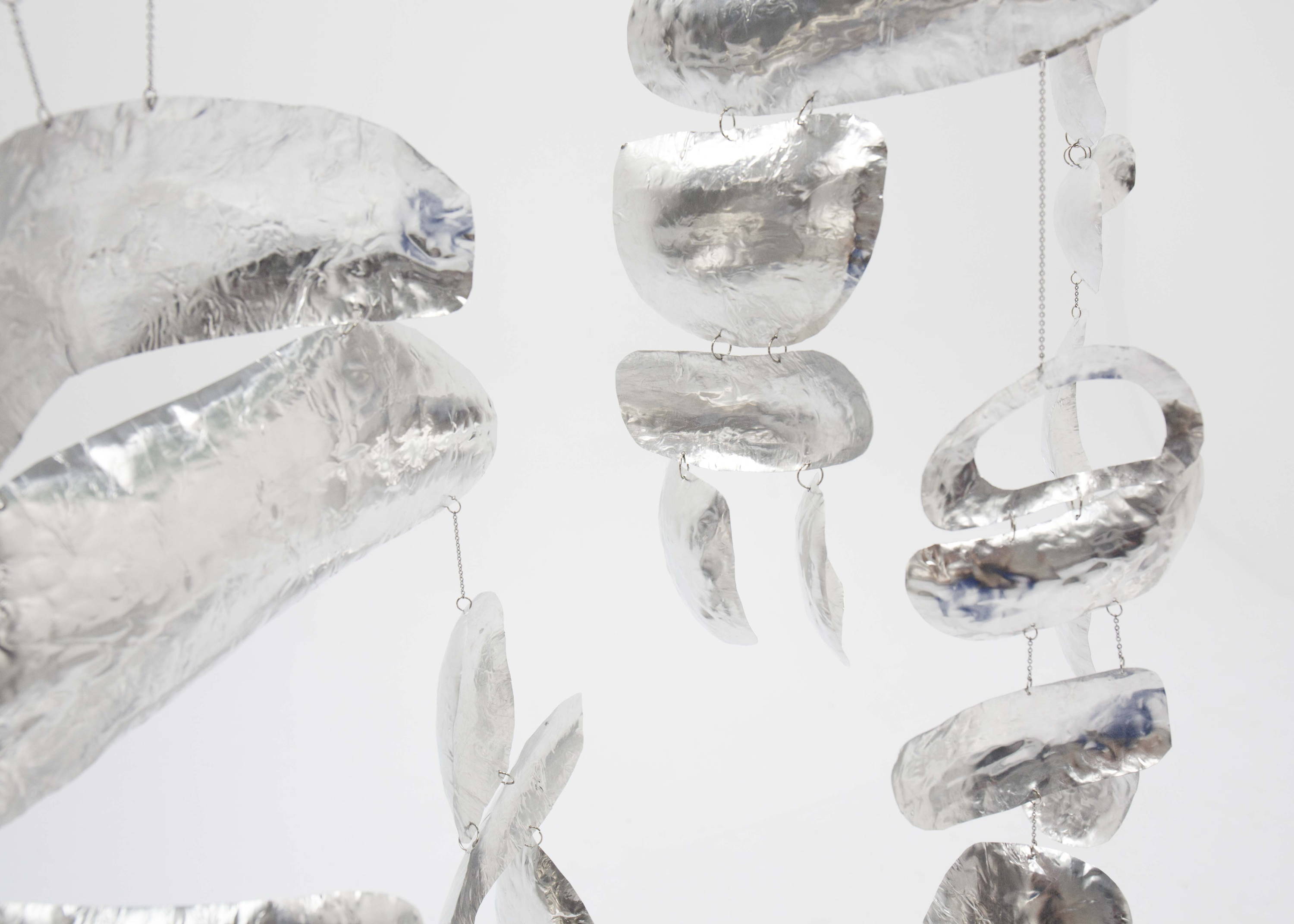 What are your main sources of inspiration?
Simplicity. In people, nature, music, fashion, architecture.
How do you start the process of design?
It starts with material. I'm very attracted to metal. It's a cold and solid material. And by reworking it I want to make it soft, light and tactile.
Can you tell us about your creative studio and how it all started?
I studied jewellery design at art school. So my love for metal is a remnant from that period. After graduating it took a while to discover my way of working. But since 2 years I feel secure about my work. It's still very much in progress and I come up with new ideas all the time. But the overall style is quite clear. Creating large timeless works through intensive labour. Working with my hand is an important part of the way I work. Al my works are time consuming to make. Sometimes this drives me crazy. But I can't stop doing it, it a way of committing to my work.
What are three words that describe your work and why?
Calmness, movement, light. My works are present without screaming for attention. Floating pieces, reflecting sunlight and moved by air currents.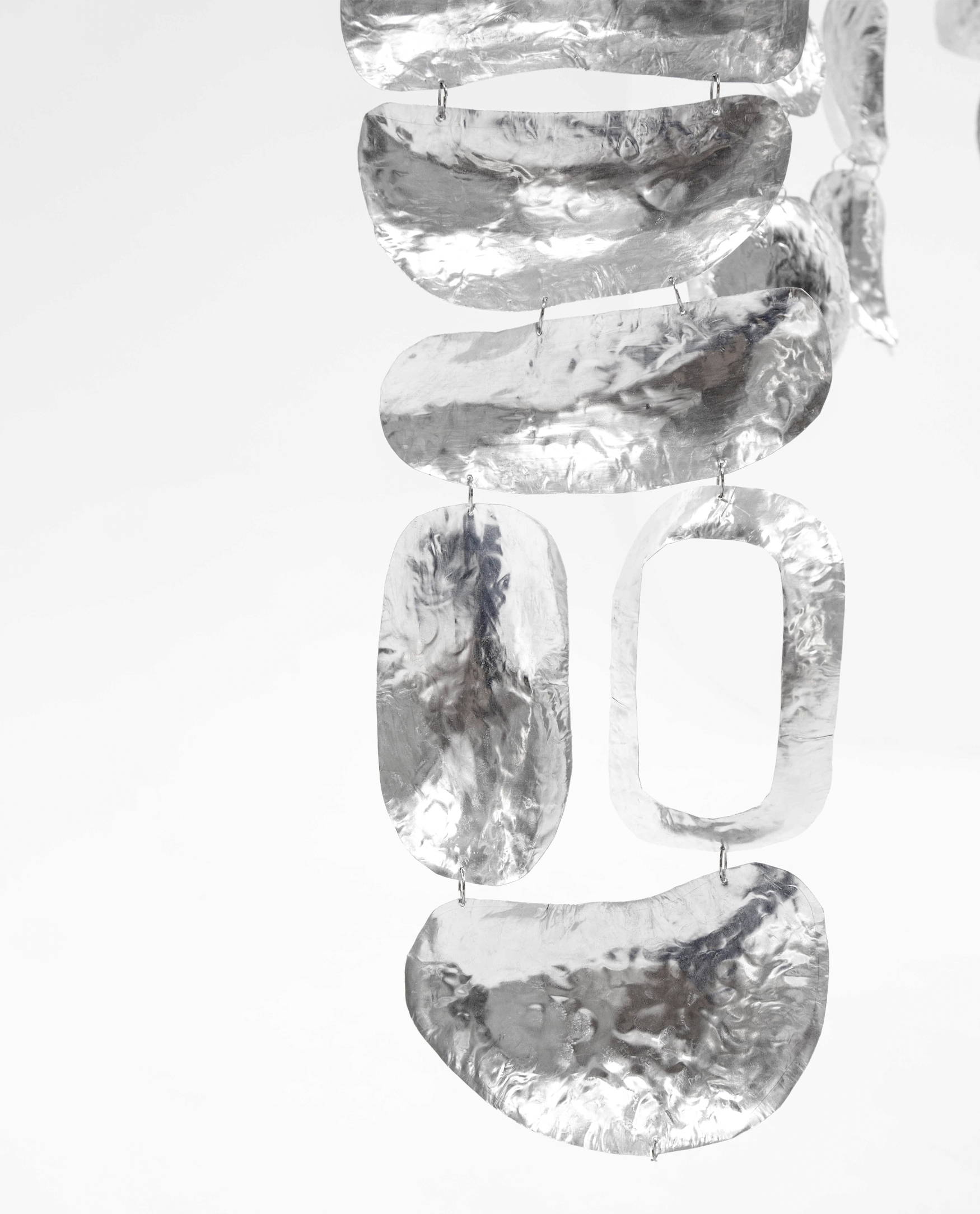 What fascinates you?
Everyday objects/situations that reveal unexpected beauty or comfort.
Do you see a connection between art and fashion?
Yes, it's all connected, Fashion, music, art. I approach them all the same. It's a certain feeling that I like to get from them and I want to surround myself with.
Is there a special piece of your work that you're most proud of?
Every first piece I create when I start something new. First it's only a thought or a feeling and then there is a work. That can be a magical feeling. I like it when I don't know what the result will be.
What are your future plans?
Make bigger, more sculptural work. I going to do an artist in residence for 2 months and learn how to cast metal.
This has been a wish for a long time and I found an amazing place in the countryside where I can work, learn and live for a while. I'm super excited.