A collaboration with creative Carmen Atiyah, she studied Middle Eastern Studies and politics
and is very active in promoting her Lebanese heritage along with all the beautiful yet complex things
about it through various projects that she does. Whether it be styling or creative strategy, she loves collaborating
and express that through various mediums. A year ago she moved from London back to her native Amsterdam
(after 8 years!!) and she's currently working on opening a guesthouse and concept store with her
husband because they really believe in IRL experiences.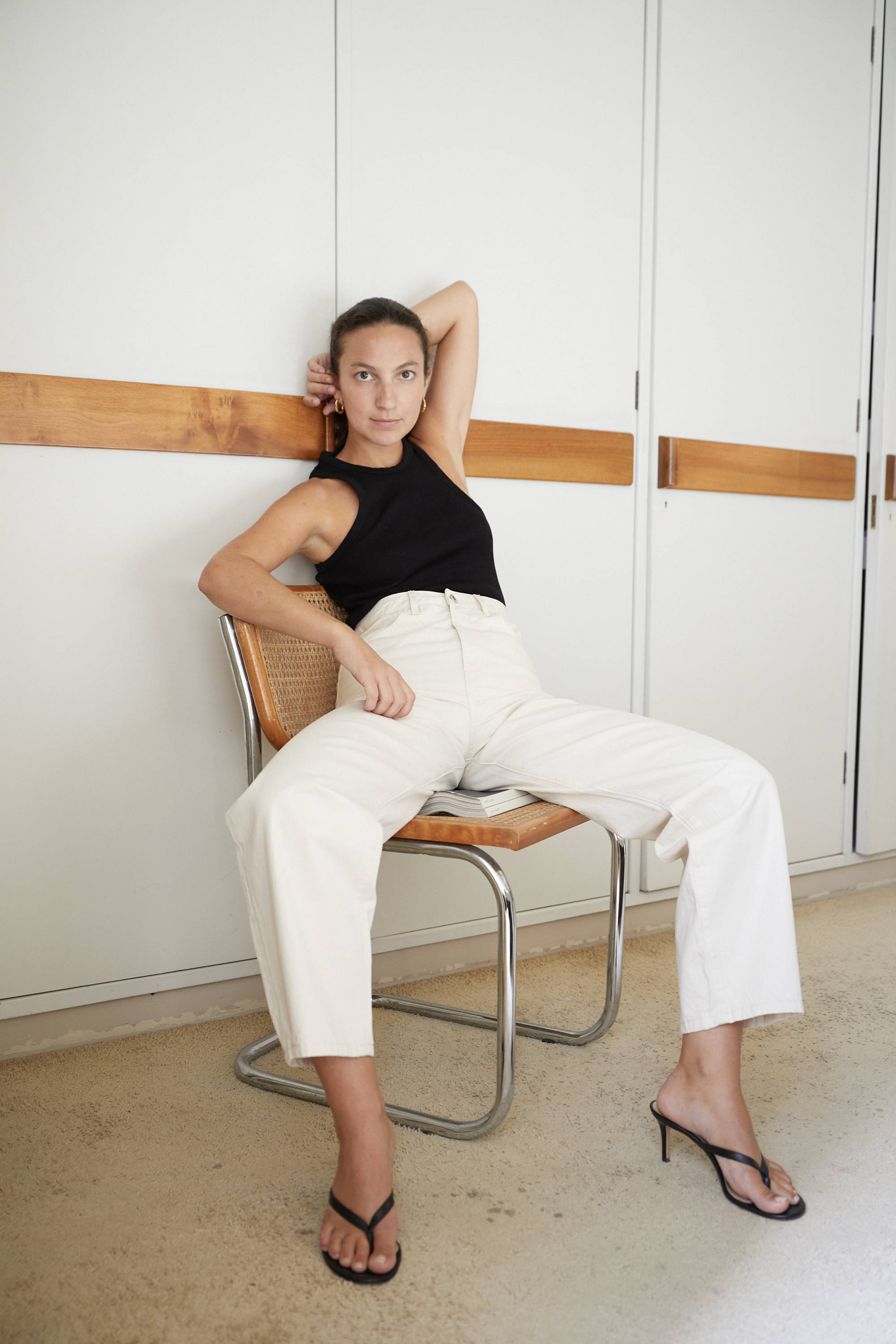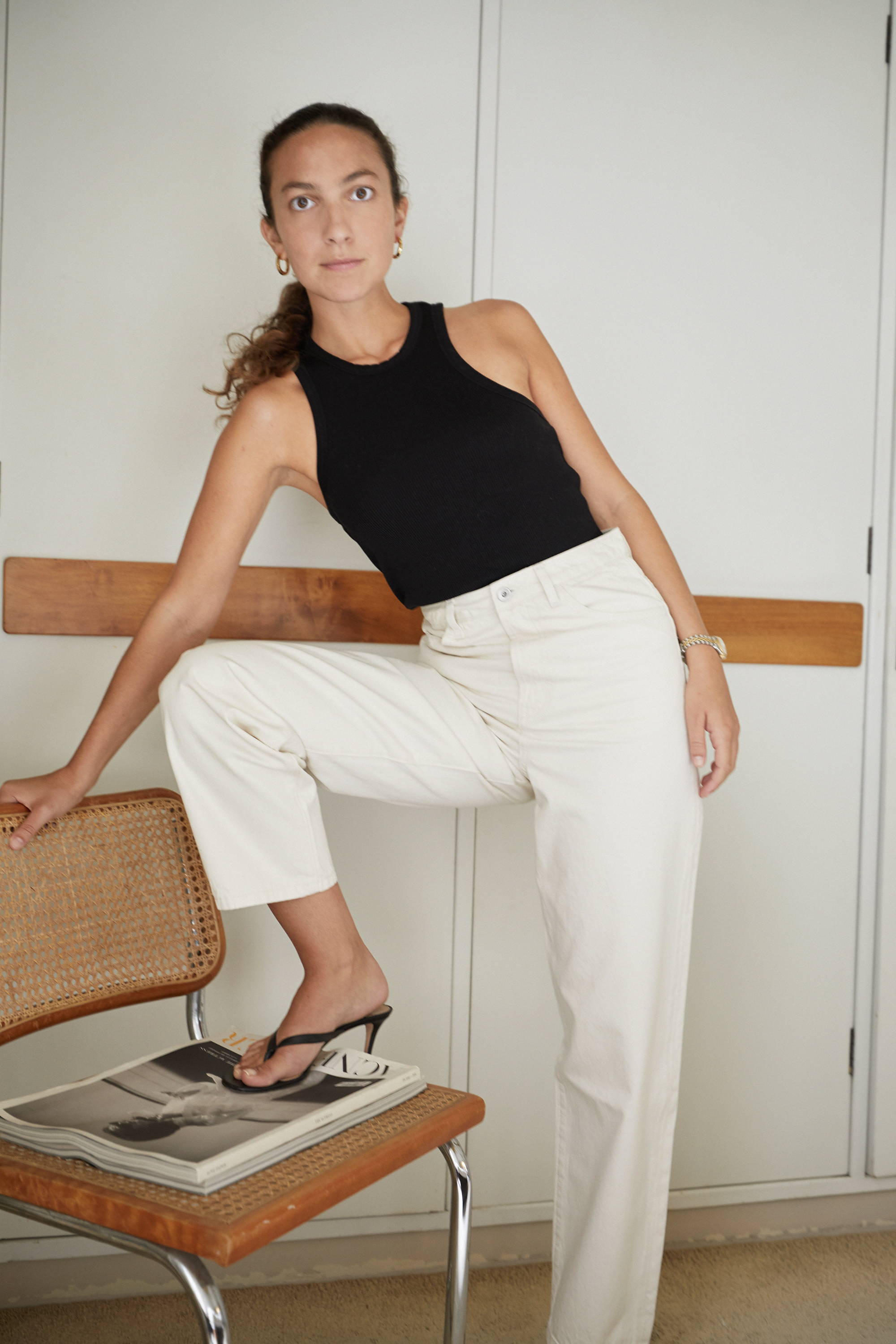 What's the most special piece you have ever worn and why?
All my wedding outfits! I just got married this summer and it was so cool to explore who I am in terms of style and how I want to feel on that special day. So for the civil ceremony I found a vintage Gianni Versace suit and for the celebrations in Lebanon I designed pieces with a friend of mine.
Which inspirations feed to your aesthetic?
Women. I love observing the way women dress and express themselves. I don't really look at specific things for inspiration, it really comes from within and what I feel like on a given day. That's why my wardrobe is all over the place and there is no way to define my style.
Can you define your look? And how does it resonate with Les Coyotes de Paris?

I put comfort above all. Don't get me wrong, I know I can be a bit extra sometimes but I have to be comfortable always and Les Coyotes de Paris has really good quality basics. The tanktops cut at just the right point on your shoulder so are very flattering and are just thick enough not to be parading your nipples around town if you don't want to wear a bra.

Do you have a hidden talent?

My feet! Apparently they're super flexible and bendy so great for doing all sorts of pilates moves.

What is your current obsession and why?

I'm currently reading Lisa Taddeo's Three Women exploring the vital truths about women and desire and cannot put it down. It is just something we so rarely talk about in our society and I personally really crave having this conversation.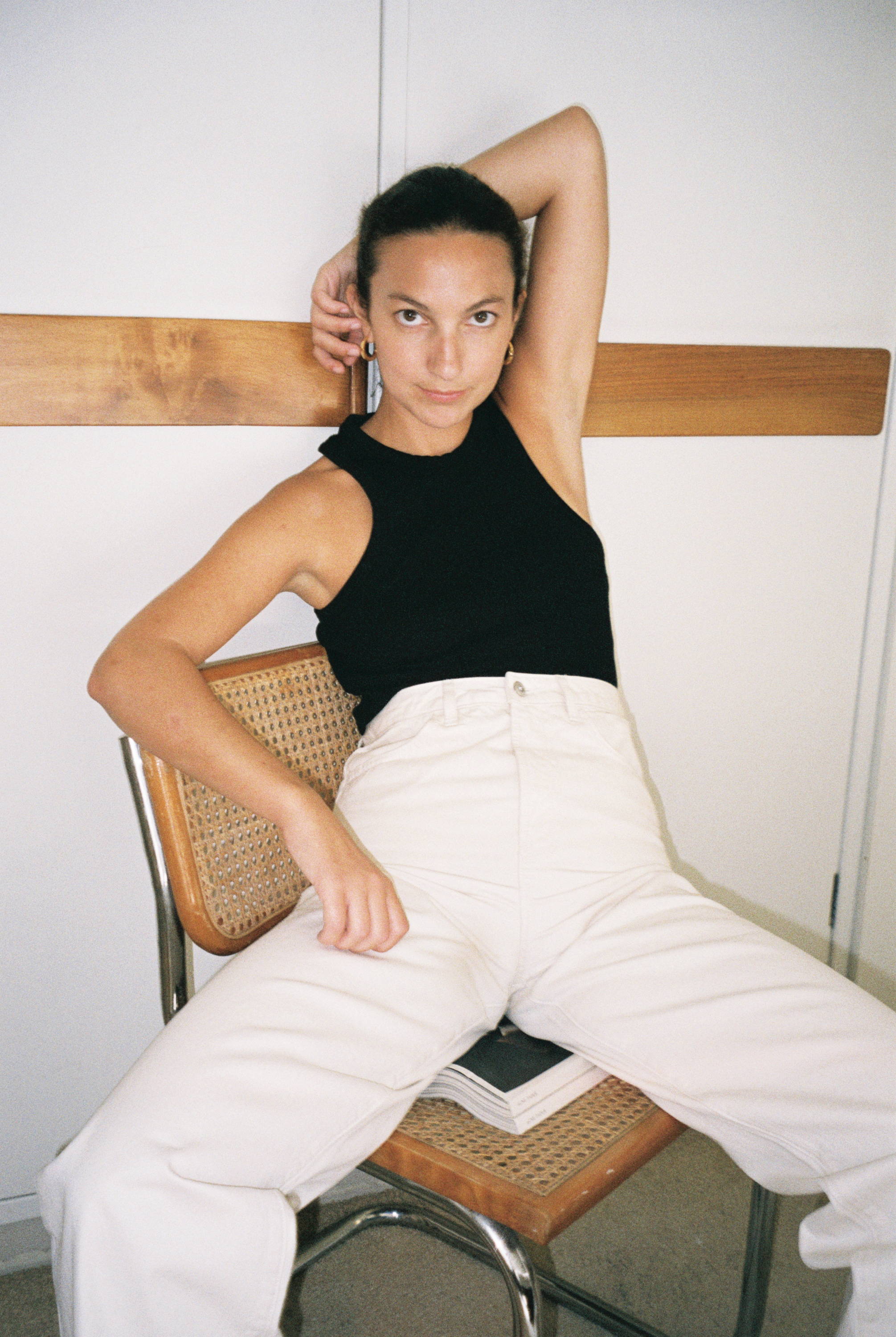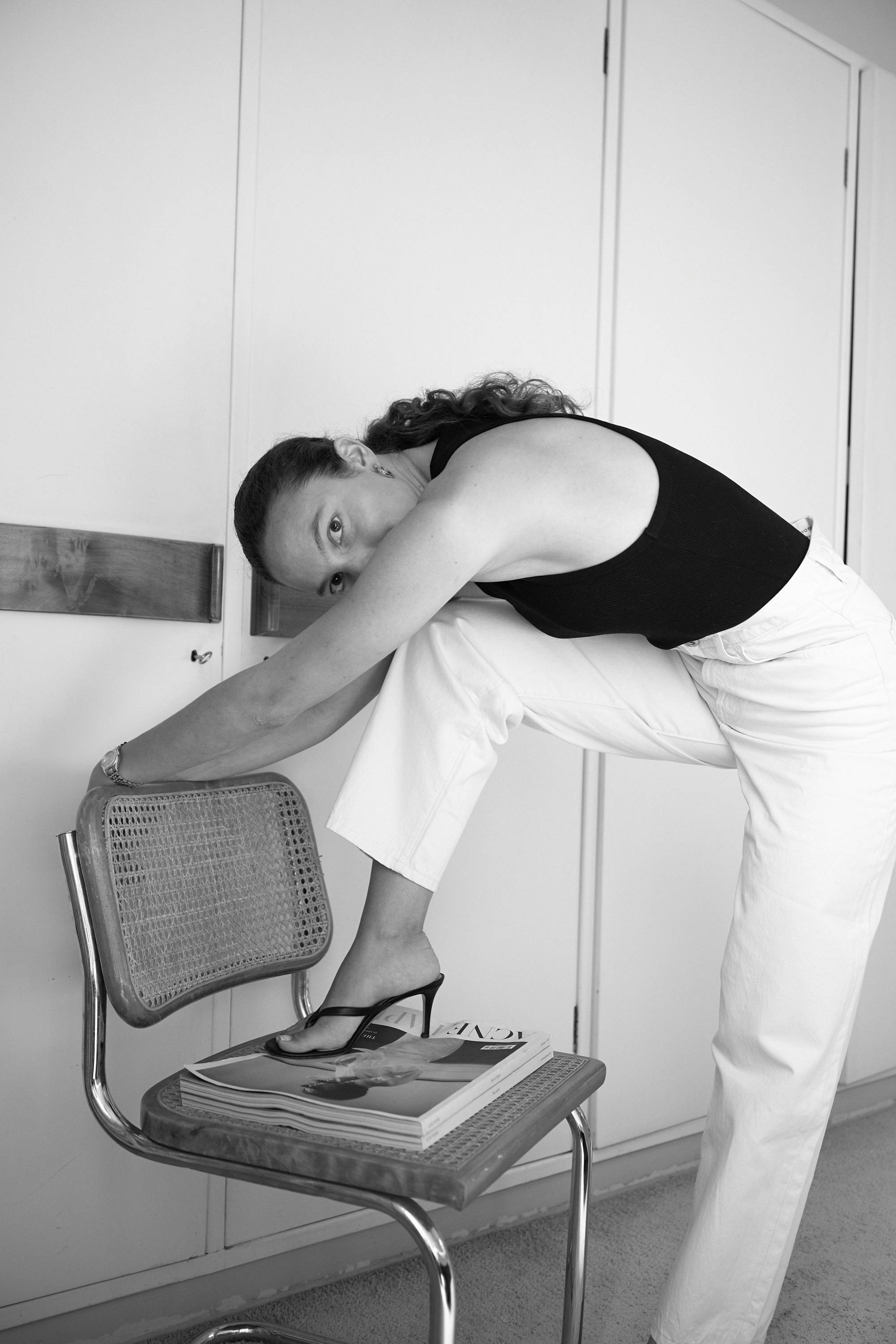 What are you're plans for the future? Tell us a bit more about the idea and concept behind the creative space
you're setting up?

I grew up with fashion and I love what fashion can express so I've always wanted open a store. I moved to Amsterdam to do exactly this and am patiently searching for just the right space. Meanwhile, my husband and I
are combining our skills, my love for design and his talents as a chef, to open a guest house. Where people will be able to come together to hang out, sleep over, book private dining experiences, wine tastings etc.
We just love sharing and want to do just that!
Would you say you are an introvert or an extrovert?

Extrovert! For sure. If I go to long without being around people I get depressed.

What person/artist do you think deserves more attention for their work?

One of my closets friends and artist Anousha Payne.

Les Coyotes de Paris in one word...

Comfortable.