A new story with Hazel shot in the Antwerp streets.
She wears the Julia Pullover in green, the leopard Opus Skirt, the Romijn Jacket in black
and the Ally Pullover from the Fall/Winter 2019 collection.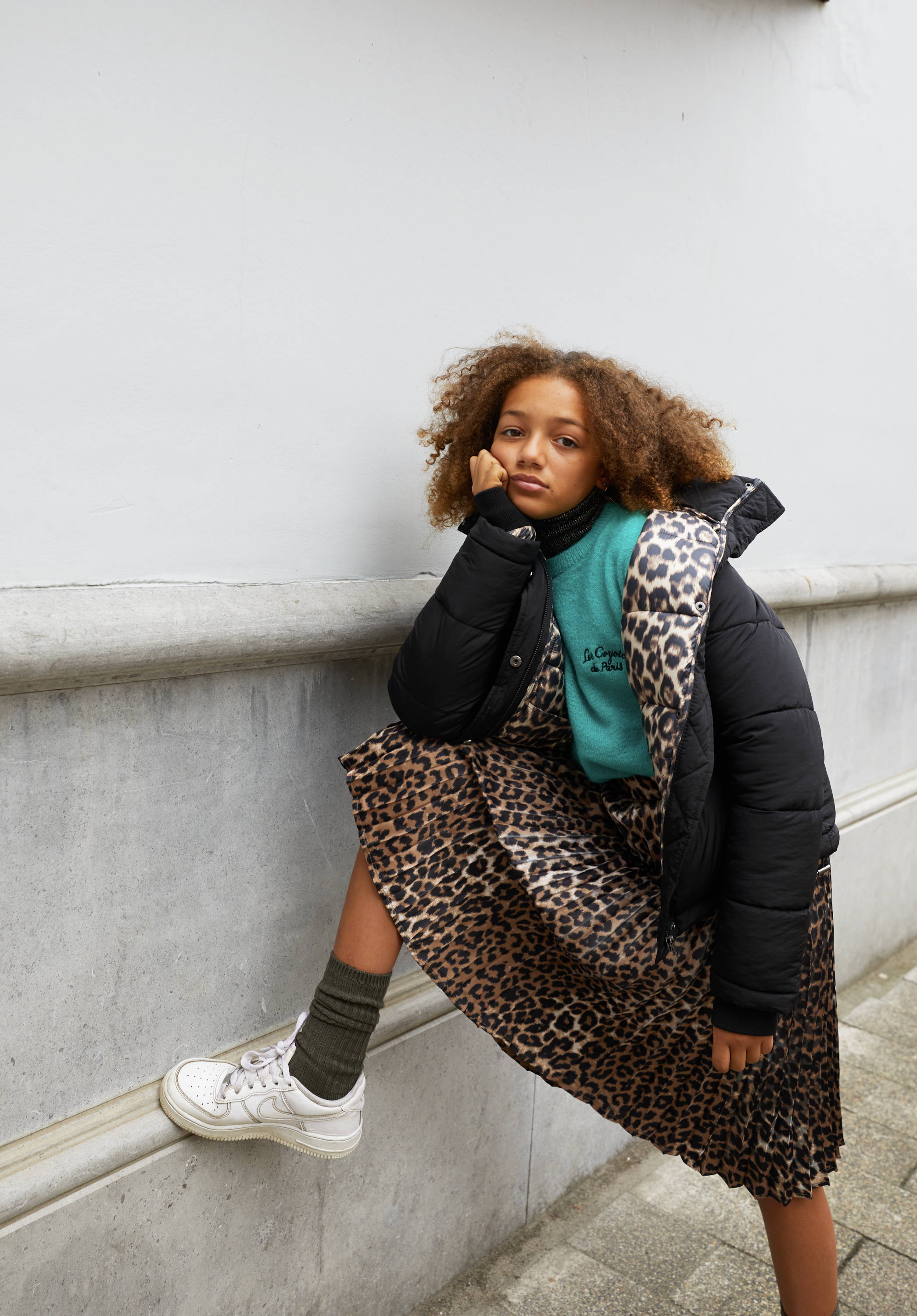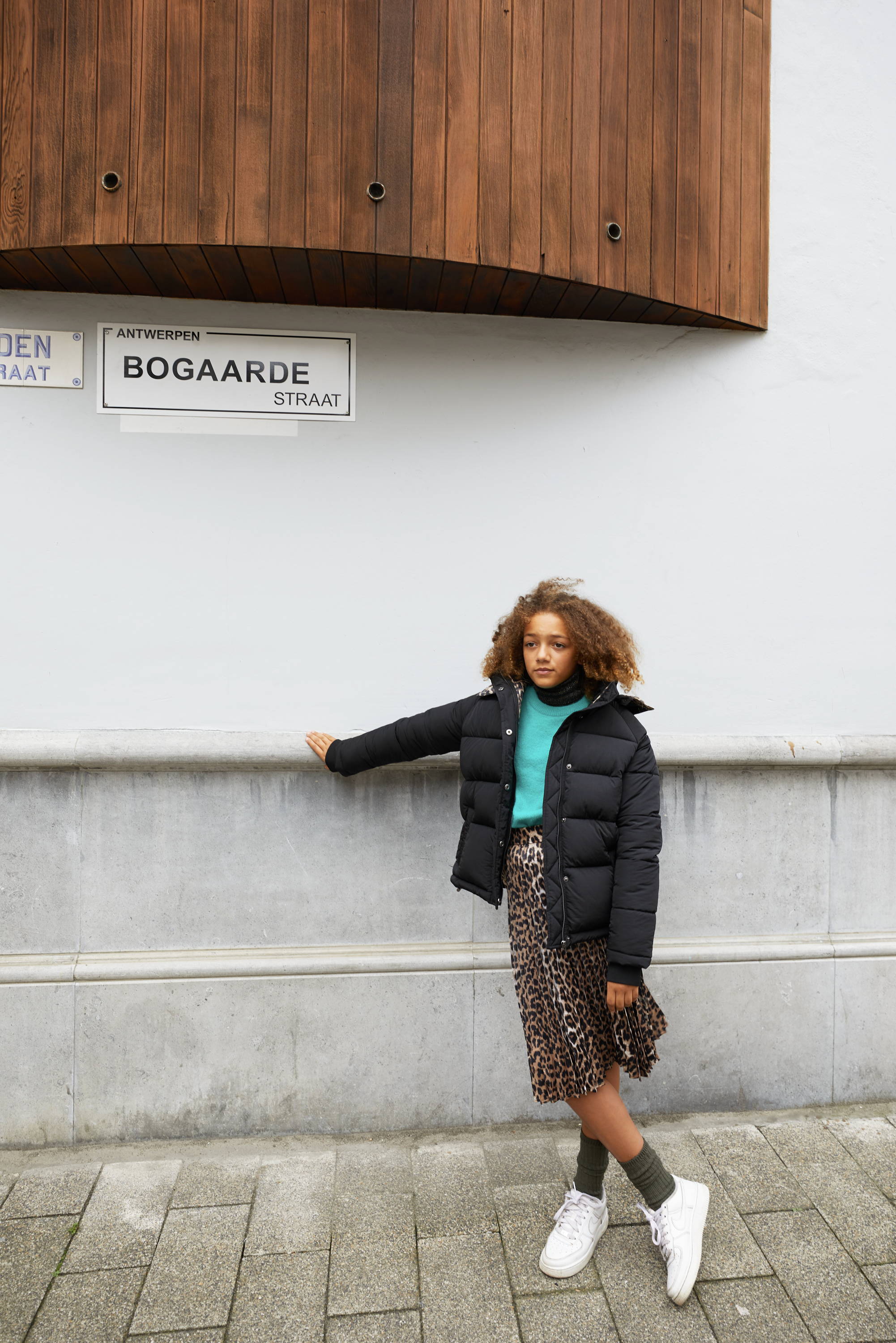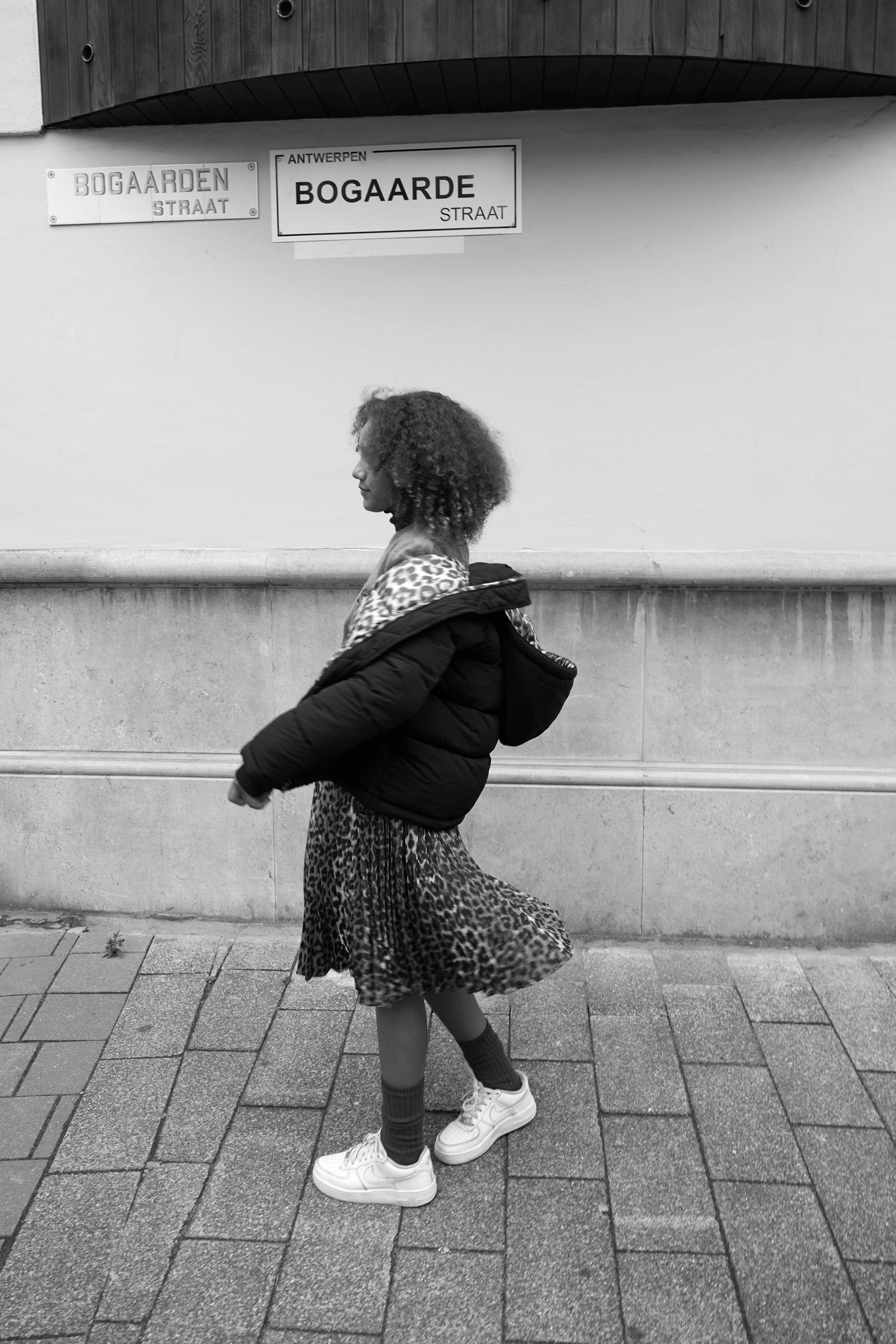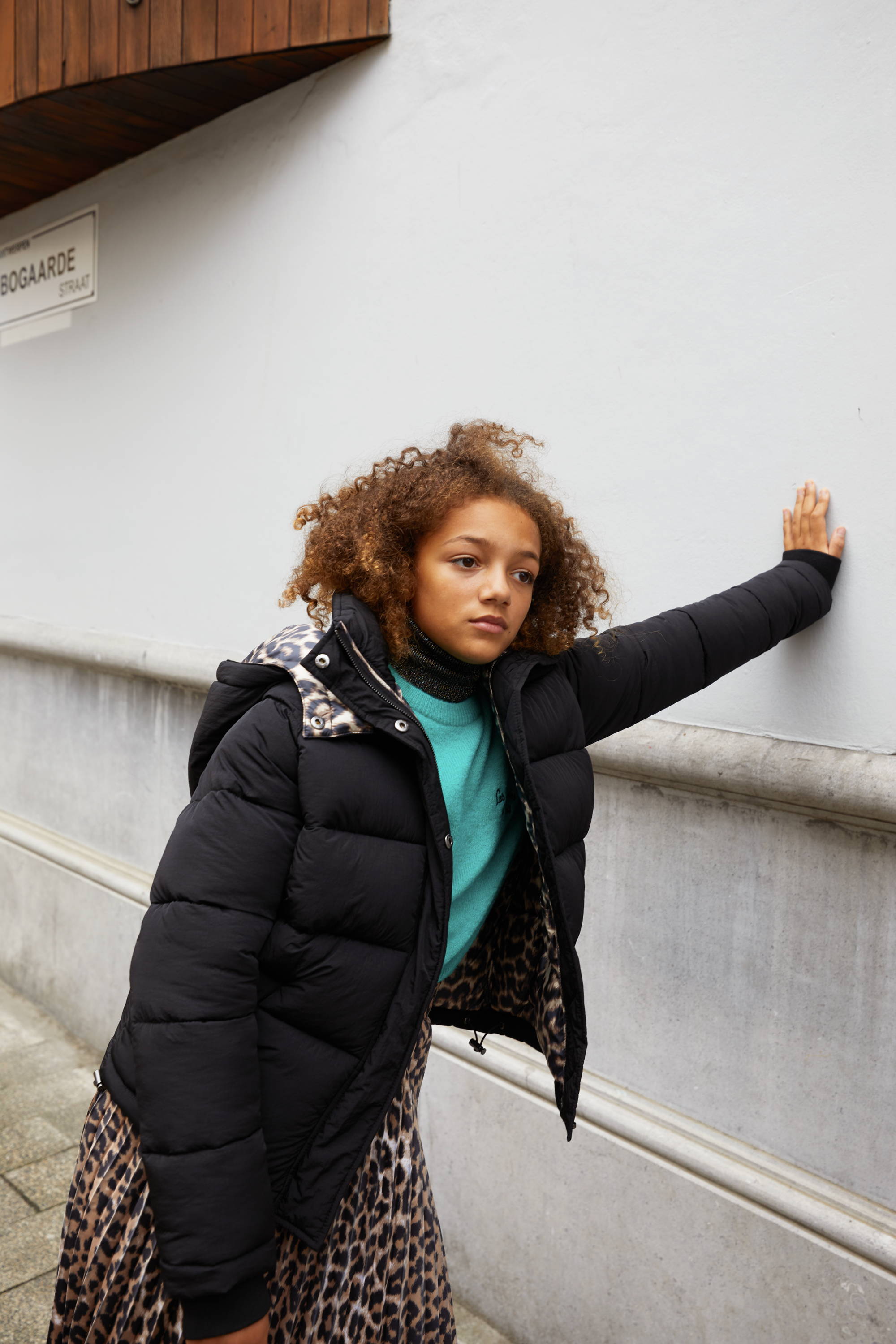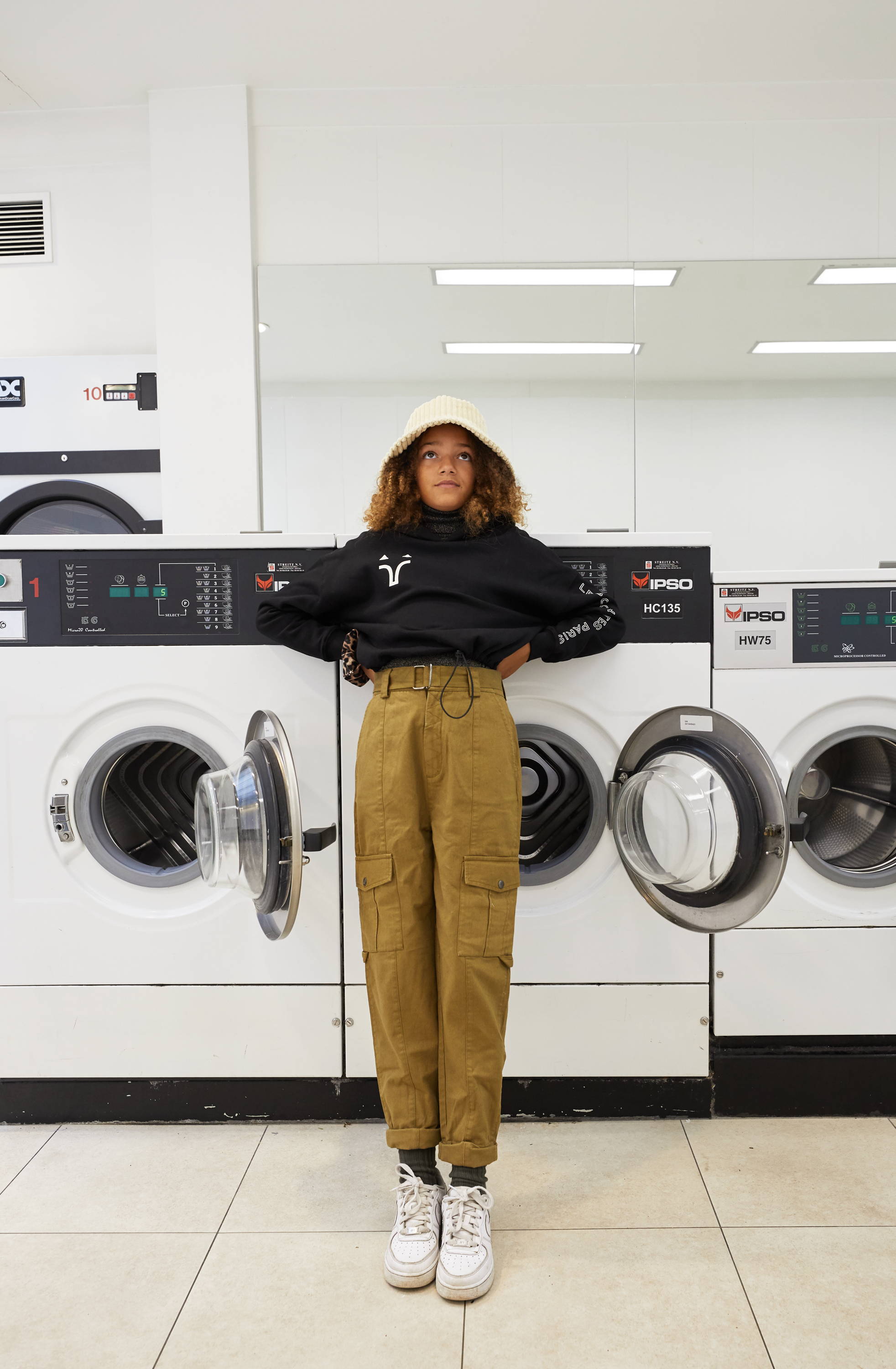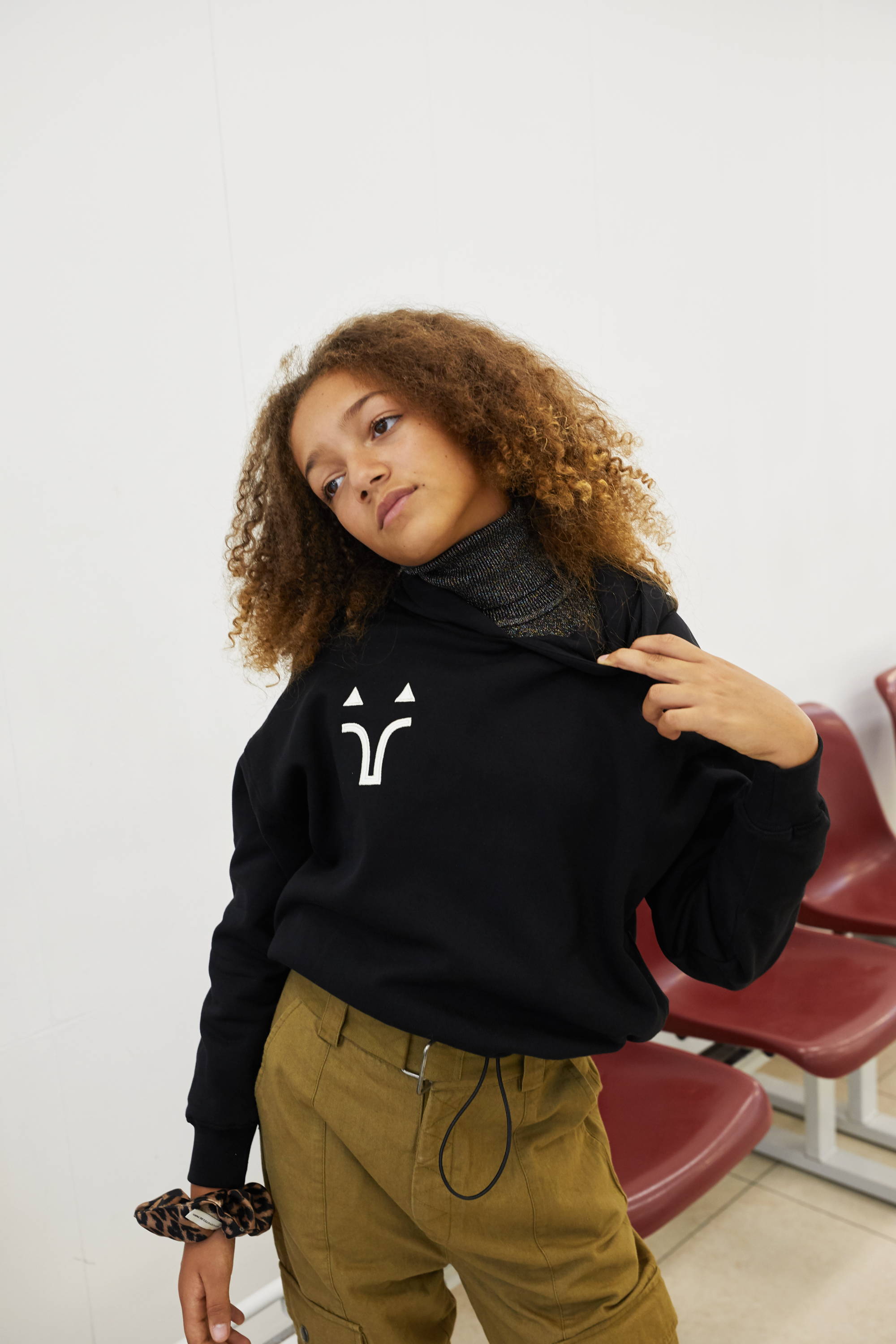 Hazel wears the Judy Trousers, the Tina Hoodie in black,
the Ally Pullover and the Melin Scrunchie.