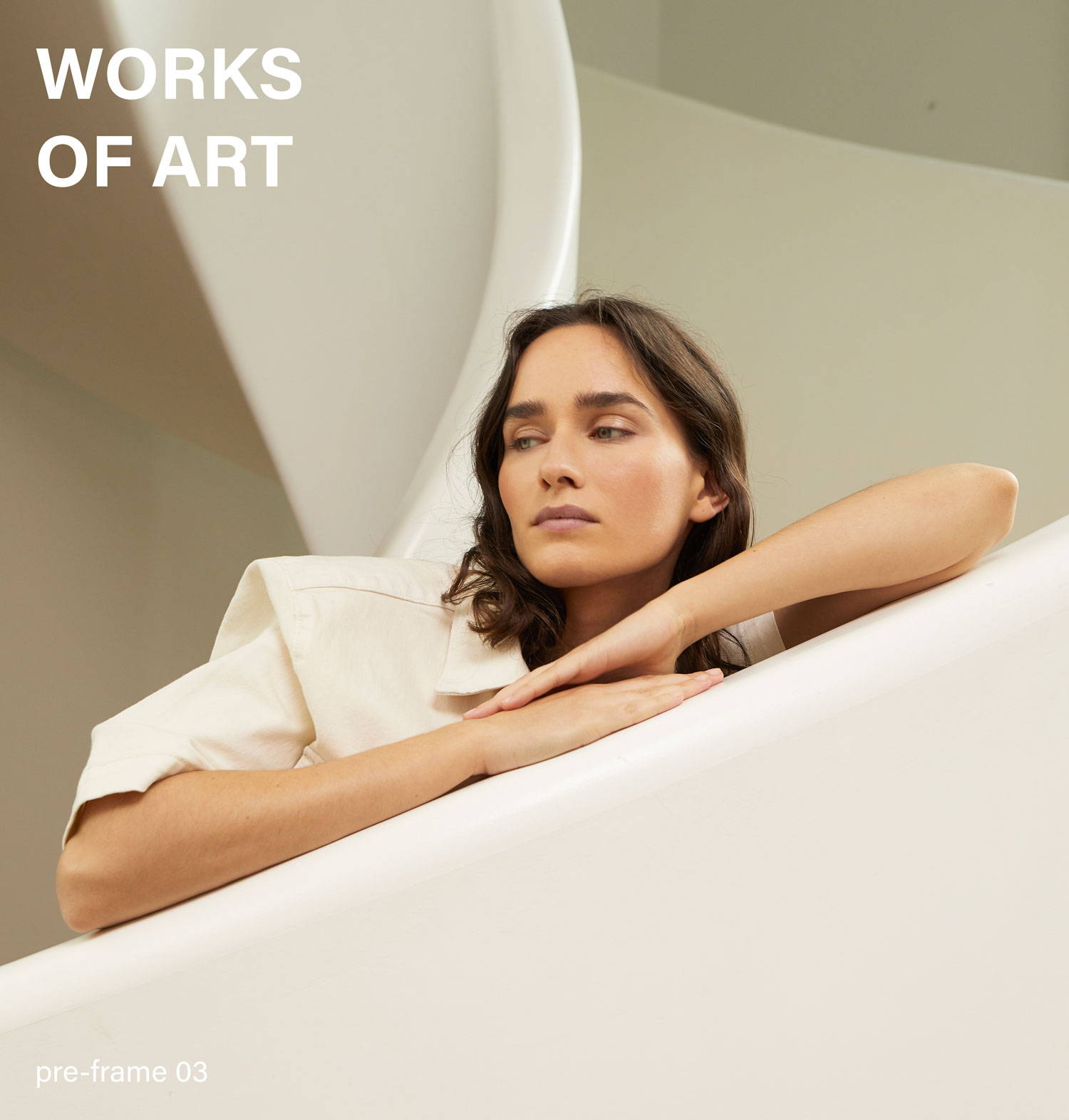 The new Pre-Frame concept is an ode to Picasso's Works of Art, nature, rural poetry and handcrafted pieces. This season we play with textures, colors and silhouettes for a distinct conceptual approach. We translated the image of the big green bird vase into our own ceramic abstract design as a highlight print for this collection.
Each collection is an eclectic portrait of innovative fabrics & prints. The ceramic print placed on a 100% silk twill, a bold animal wild print on viscose and a smooth sporty block-check, create different layers and atmospheres. A supple black leather coupled with the croco lacquer gives this season the perfect festive attitude. The highlight of the collection is a traditionally handcrafted cropped top, which is embellished with beads and sequins, and fabricated in the beautiful artisanal Zardozi technique from India.
With each collection we reinvent shapes and twist them into edgy silhouettes. The brand DNA is firmly cemented in the voluminous twill shapes, a feminine fluid skirt, statement shoulders, a khaki-colored uniform safari suit, a re-imagined trench coat, colored workwear denim,
a festive ankle-length black dress with a bow, a black cashmere cross-over knit, an oversized architectural wool-blend coat, a paper bag jeans with a braided belt and an off-white denim jumpsuit.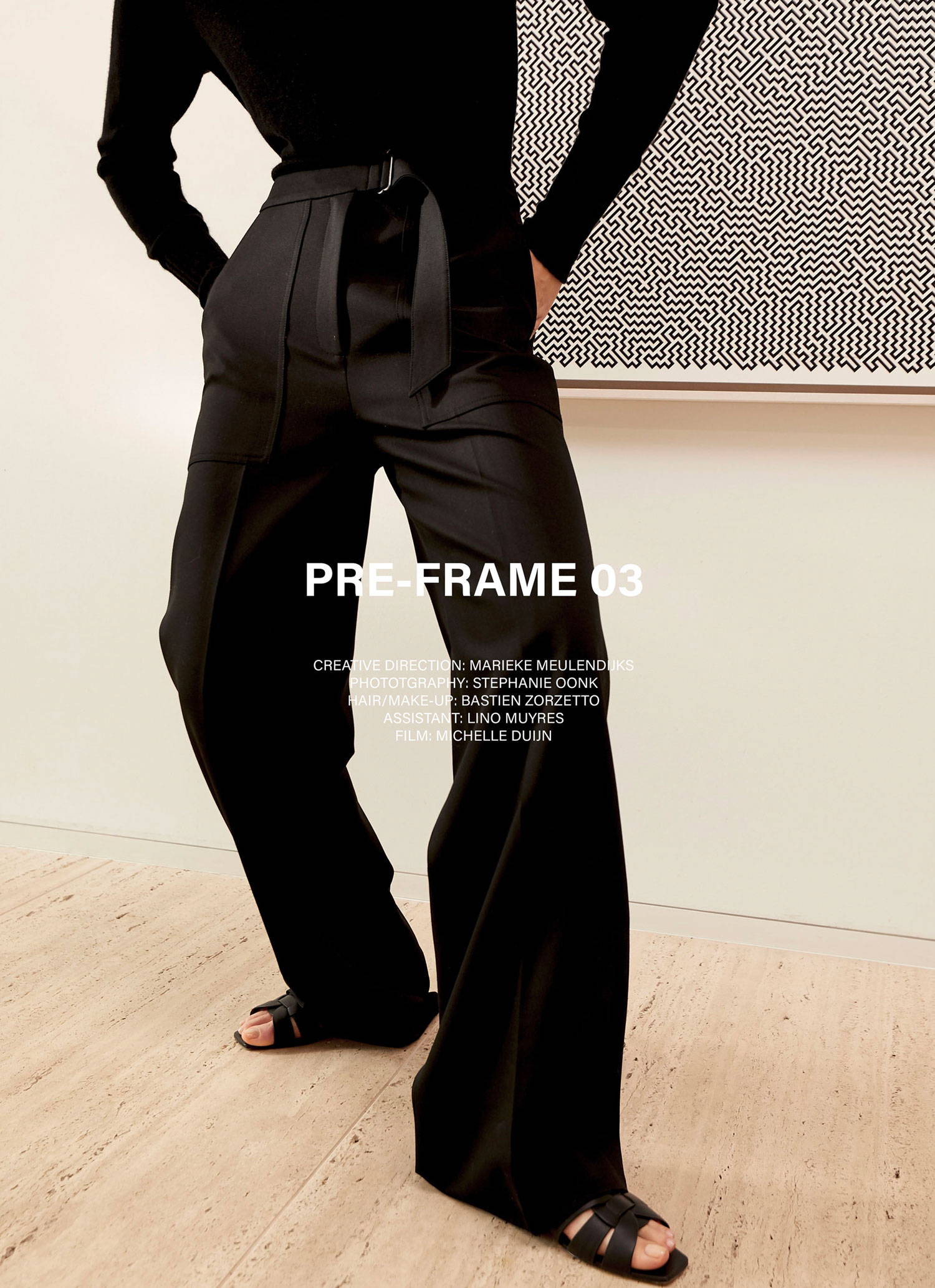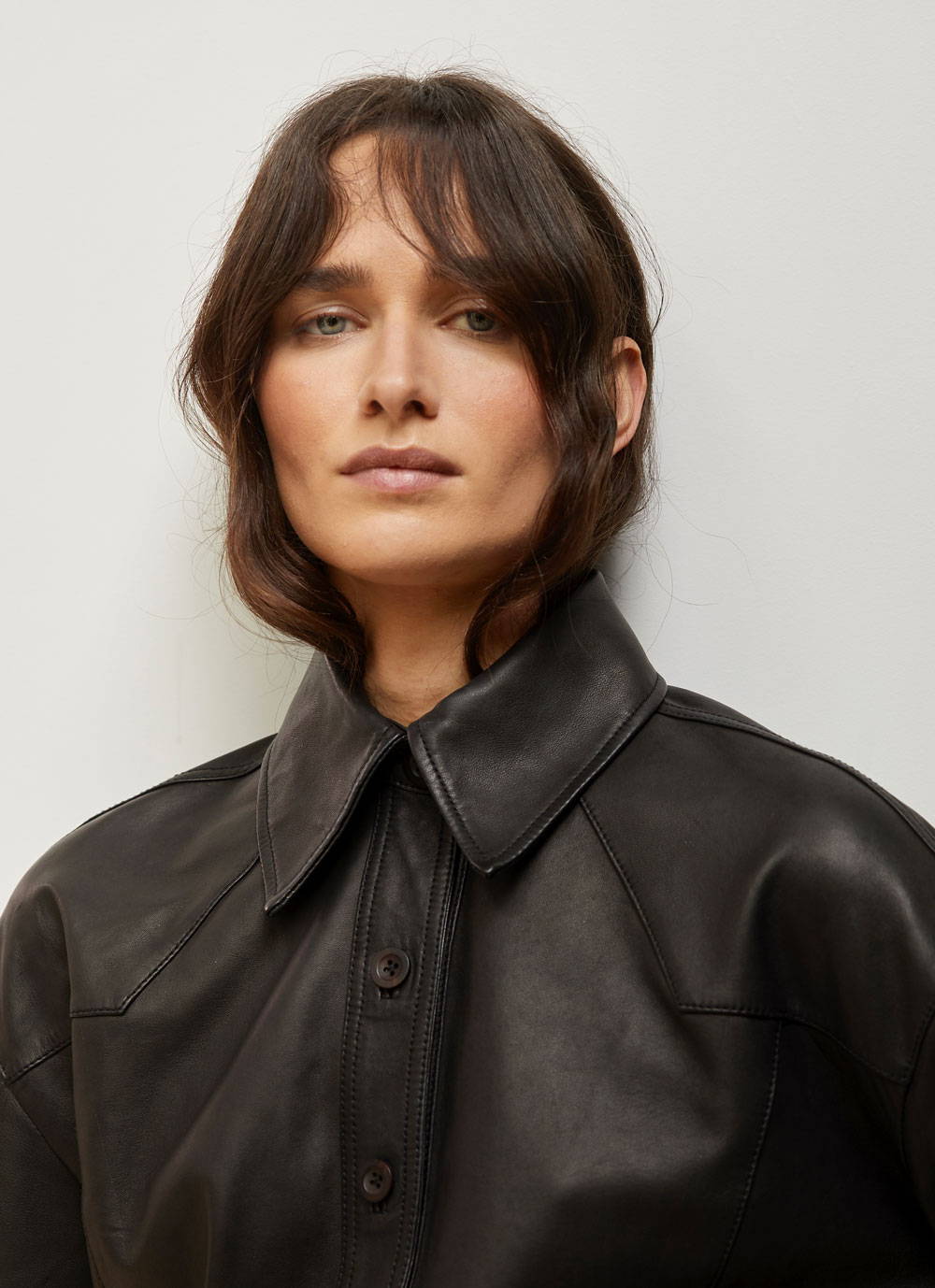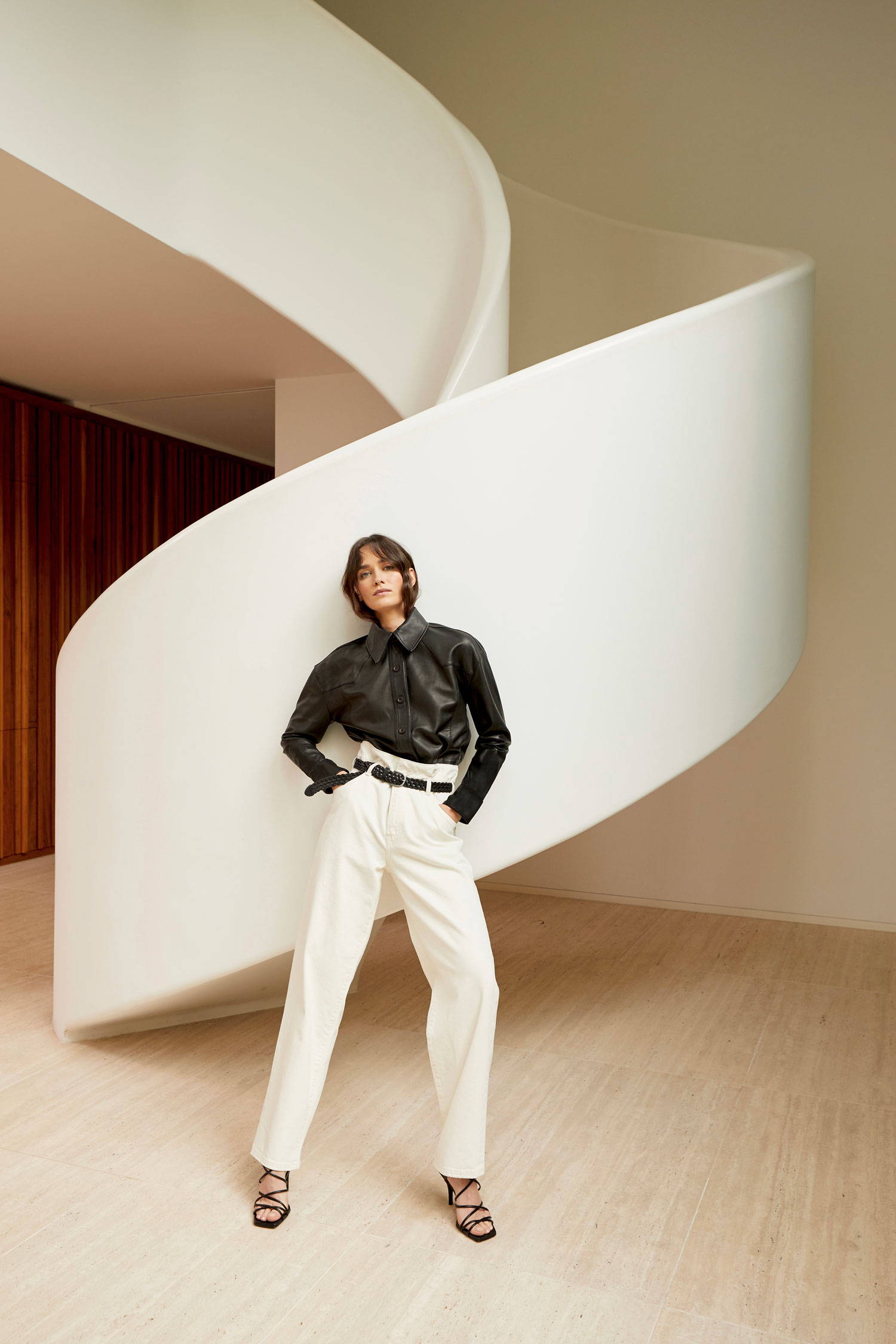 The color-palette is inspired by a vintage scarf which we found in Paris, showing a beautiful mix of greens, blue, black and a bright pink. The cool ultra and neon pink clash colors give this Pre-Frame it's celebration & spring character. Additionally, we created shades like desert, khaki, sage, camel and olive-green which are inspired by 1970's Yves Saint Laurent's safari colors, that give the collection its tonal elegance. On top a sun-bleached denim color to give the collection it's cool everyday aesthetic. A fresh classic yarndyed stripe, crispy off-whites and the edgy noir colors make sure the Pre-Frame keeps its signature modern DNA.